If you were invited to an "Illuminati Ball", would you go?  As 2018 turns into 2019, the wildest party in New York City will be put on by Cynthia von Buhler.  She has become known for her "over-the-top parties", and she says that people will be flying in from all over the world for this one.  Tickets reportedly cost up to $400, and it is being billed as a night that guests will never forget.  But what does it say about our society that there is such a demand among the elite of New York City for such entertainment?  According to the New York Post, this costume ball has been specifically modeled after the movie "Eyes Wide Shut"…
In this day and age, risqué can be risky. But Cynthia von Buhler is bringing sexy back to NYC.

The illustrator has thrown, by her own estimation, hundreds of over-the-top parties over almost three decades. But this year marks her first-ever New Year's Eve bash — and she's going all out: hosting a massive, "Eyes Wide Shut"-style blowout for 800 guests at the Williamsburg Savings Bank Tower.
Everyone that attends the "Illuminati Ball" will be given masks to wear, and VIPs will be given watches that will allow them to enter "an upstairs space where a dancer will perform ritualistic interactions".
I don't know that that means, but it certainly does not sound good.
There will also be a "human cake" and four sexy maidens that guests at the party can "milk"…
At the Dec. 31 bash, there will be a human "cake" — with a model's face, hands and feet sticking out of a body-shaped dessert — and a swimming mermaid in a tank. Von Buhler plans to create her own version of the New Year's Eve ball drop: acrobats descending from the bank's famed stained-glass dome.

And then there's Kamadhenu the cow goddess and her four maidens. "You can milk the maidens' [fake breasts] and also taste their milk [from a baby bottle]," the hostess said.
The party will also have a main "plot line", and apparently it will be focused on "human-animal hybrids"…
Although she doesn't want to give away too much of the plot line, she revealed that the New Year's Eve story centers around "human-animal hybrids who have escaped a lab," including half-woman, half-bird sirens.
All of this is beyond creepy, but perhaps the creepiest thing of all is what party host Cynthia von Buhler does for a living.
It turns out that she writes children's books for a living, and so that story that you read your children at bedtime tonight may have been authored by her.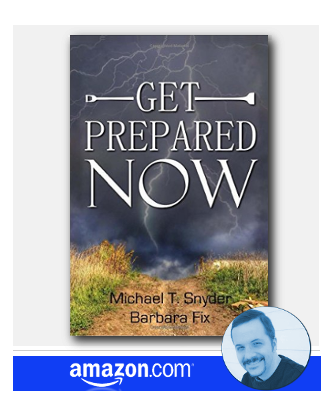 About the author: Michael Snyder is a nationally-syndicated writer, media personality and political activist. He is the author of four books including Get Prepared Now, The Beginning Of The End and Living A Life That Really Matters. His articles are originally published on The Economic Collapse Blog, End Of The American Dream and The Most Important News. From there, his articles are republished on dozens of other prominent websites. If you would like to republish his articles, please feel free to do so. The more people that see this information the better, and we need to wake more people up while there is still time.